In some cases, there are dental disorders that are caused by circumstances unrelated to our teeth.
Your tongue, facial muscles, jawbone, gums, and surrounding tissue are all possible sources of dental disorders.
There is a lot going on within your mouth that keeps it working smoothly. Each soft tissue, bone, and tooth has a function.
This is where the frenum and the frenectomy surgical procedure come into the picture.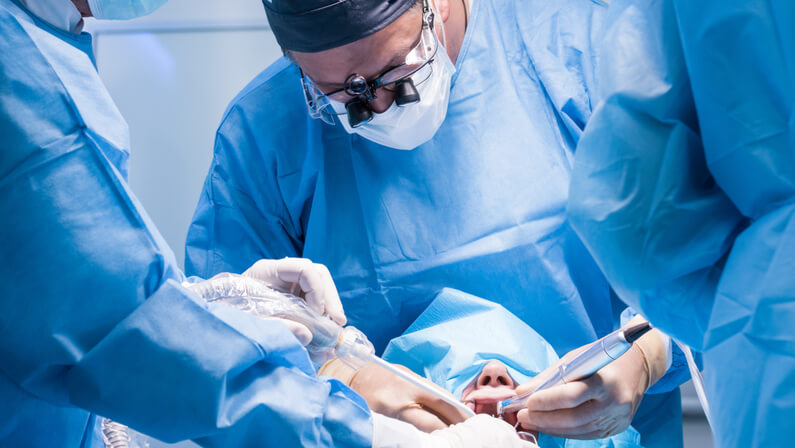 What is frenectomy and how does it work?
A frenectomy is a minor in-office oral surgical laser operation that includes cutting either the connective tissue beneath the tongue or the tissue band that connects the upper lip to the gums to correct difficulties caused by tongue or lip ties.
There are two types of frenectomies:
Lingual Frenectomy
A lingual frenectomy is a surgical procedure in which a band of tissue connecting the underside of the tongue and the bottom of the mouth is removed.
This technique is used to help people who are experiencing trouble speaking or eating. Tongue-tied patients are typically referred to as such.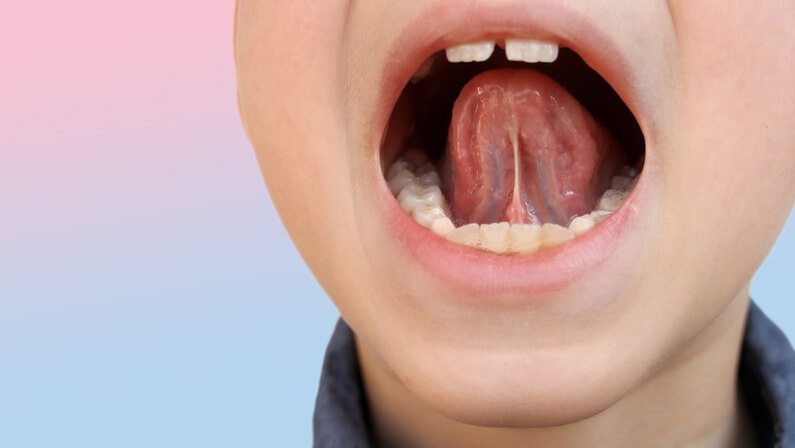 Maxillary Frenectomy
The piece of tissue linking the upper gums to frontal teeth – frequently referred to as a lip-tie – is removed during a maxillary frenectomy. Everyone possesses this gum issue.
However, the majority of problems occur in infants when it is overly large or tight. Newborns who cannot curve or flare their lips have difficulty latching on to the breast while breastfeeding.
A big frenum can also force the front teeth apart in older children and adults, causing a gap and demanding orthodontic treatment after permanent teeth come in.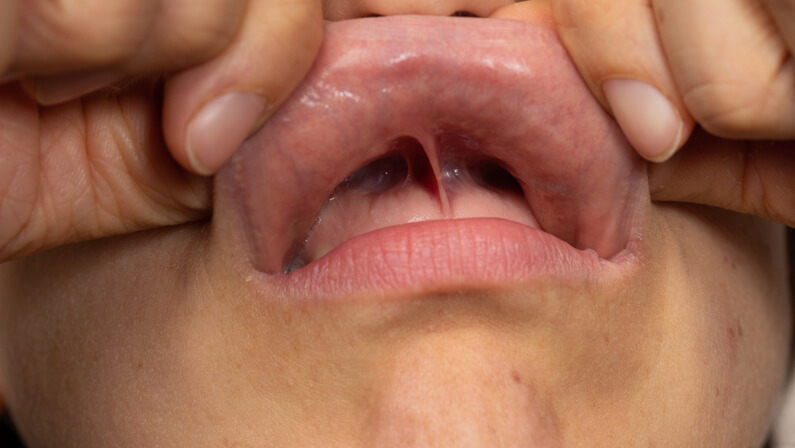 Frenectomy procedure
Oral Frenectomy involves a simple procedure of surgery in most circumstances. The general procedure that takes no more than 15 minutes from start to finish is as follows:
The person having the frenectomy operation will need to be secured while lying faceup after consulting with their doctor or physician. During the process, you may need to hold your child.
To relieve discomfort, your doctor may administer a topical anesthetic to the affected area.
Using a cauterizing device, surgical scissors, or a scalpel your doctor will quickly snip the frenum.
If the lip tie is severe or intricate, the incision may need to be stitched closed.
Before and after Frenectomy surgery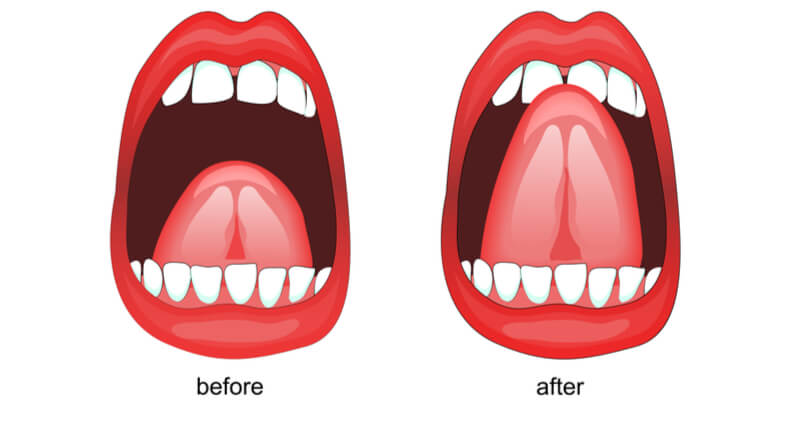 Here are a few things to keep in mind:
Rinsing
On the day of operation, do not wash your teeth or rinse your mouth. Rinse with a warm saltwater solution every six hours the day following surgery.
You may clean your teeth, but be careful around the extraction site. You can postpone this for another day or two if it is painful.
2. Bleeding
After a frenectomy, a minor quantity of bleeding is expected for one to two days.
If bleeding occurs again, apply a cold damp tea bag, a clean damp towel, or a damp gauze to the bleeding region and bite on it with strong pressure for 30 minutes.
For the next 24 hours, refrain from drinking through a straw. Consuming liquids with a straw may result in the disintegration of a blood clot.
Avoid overheating yourself by bending over and lifting heavy objects.
For the next 24 hours, do not use anything containing alcohol including a mouthwash.
Abstain from smoking for at least 24 hours.
Refrain from spitting for at least 24 hours; this may result in increased bleeding.
Don't chew
3. Pain
If you're in pain, follow the directions on any non-aspirin pain reliever. Use the prescription tablets as instructed if this isn't enough.
Contact us immediately if the pain extends after 48 hours.
4. Swelling
Swelling following a frenectomy is normal and shouldn't be a cause for concern.
For the first 24 hours after your Frenectomy, use an ice pack for 30 minutes on and 30 minutes off every waking hour.
5. Sleep
Sleep with your head up on two pillows.
6. Diet
Drink plenty of liquids and eat anything you can, particularly milk and fruit juices.
Clear beverages such as ginger ale and 7-Up may be the most stomach-friendly.
How Long Does It Take to Recover from a Frenectomy?
The length of time it takes to recuperate after a standard labial frenectomy is determined by the technique used.
As a result, laser frenectomy usually has a quicker recovery time since the laser encourages faster healing. Both approaches, however, produce satisfactory outcomes.
Here are a few things to expect during the recovery process:
You'll observe a white patch form over the treated area after one to three days. This is the first indicator that your recovery is underway.
The white patch continues to form over the first week, although symptoms such as progressive bleeding, pain, and discomfort fade.
The stitches typically disintegrate and fall out during this time. The healed patch begins to shrink in weeks two to four.
The mending patch is totally gone by the end of week four, and a newly formed and positioned frenulum has taken its place.
Who Can Diagnose and Perform a Frenectomy?
While some people claim to be able to cut their tongue frenulum at home, this is not recommended due to the danger of infection and other problems.
ENTs, oral surgeons, dentists, and doctors were all taught how to cut safely and how much to cut in order to fix the condition.
The best people to identify lip or tongue ties are your dentist, pediatrician, or doctor. While it is a common problem in infants, some children grow out of it without needing a frenectomy.
Hence, it's crucial to seek expert help rather than attempting to treat it yourself.
Following up with a dentist regularly is critical to your oral health. Brownstone Dental will assist you or your child if you or they are due for a dental examination.
Book an appointment in our office in Houston, Texas.
When should you consult your dentist?
At Brownstone Dental, we approach orthodontics and dentistry from the perspective of the entire mouth and kid.
We know that the oral tissue, gums, and tongue play an essential role in the health of the jaws and teeth. To achieve the best dental results, we believe in treating the patient's entire mouth.
Frenectomies are a crucial aspect of our surgical dental services, whether it's assisting an orthodontic patient in maintaining her newly straight front teeth or building a positive link between a new mother and her newborn while breastfeeding.
If you have any questions concerning this surgery, we recommend speaking with your orthodontist or dentist.