When teeth are missing, a dental operation called alveoloplasty actually reshapes the jawbone. The alveoloplasty procedure, which takes its name from the alveolar bone, reshapes the bone to create a level surface in the mouth.
This article tackles some specifics about the procedure and what to anticipate from the healing process.
What Is Alveoloplasty?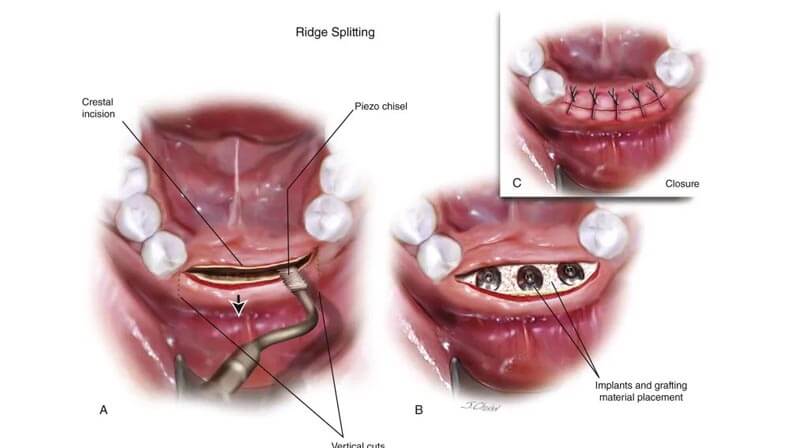 A typical dental operation called an alveoloplasty involves surgically reshaping and smoothing out a patient's alveolar ridge.
The surgery is usually carried out as a follow-up to tooth extractions or as a separate procedure to get the patient ready for a denture or dental implant.
Alveoloplasty typically involves altering the patient's jawbone following tooth extractions or tooth loss due to gum disease or dental trauma.
Who Needs Alveoloplasty?
You might be a candidate for alveoloplasty if you recently lost teeth or had them extracted owing to dental illness or other oral trauma, such as from an accident.
This frequent operation aims to smooth the jawbone so that dentures may be fitted correctly or reconstructive surgery can be done.
What Is The Purpose Of Alveoloplasty?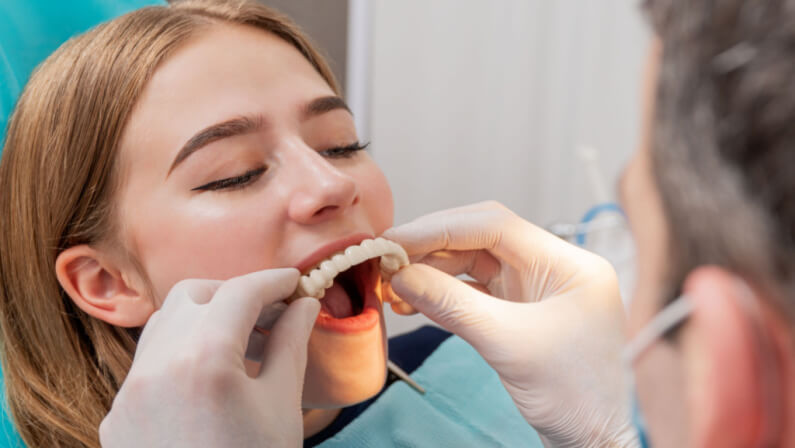 Alveoloplasty serves many purposes such as:
Fitting For Dentures
Alveoloplasty is a procedure used in conjunction with dentures to improve the patient's alveolar ridge shape. This enhances the stability, retention, and general patient comfort of the prosthetic applications while lowering the risks associated with dentures.
Jaw Bone Reshaping
The jawbone can be smoothed out with great effectiveness using bone recontouring techniques.
In locations where teeth have been pulled out or extracted, the treatment is most frequently used. It can be carried out either as a stand-alone procedure or in conjunction with tooth extraction.
The primary goal of this kind of operation is to restructure the jawbone so that it will more readily accept a denture appliance.
To Repair Bone After Tooth Extractions
The main advantage of alveoloplasty following a tooth extraction is that it produces a jawbone form that is more suited for subsequent dental procedures, such as dental implants or dentures.
Osteoplasty
Additional alveoloplasty may be needed if a patient has already undergone jawbone remodeling and the healing has not gone as planned.
There are occasions when it is impossible to foresee how the jaw will finally heal, thus this could happen eventually.
What Can I Expect With An Alveoloplasty Procedure?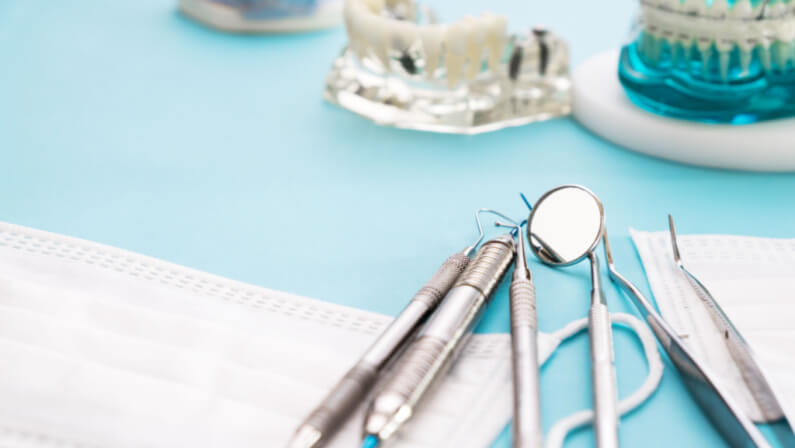 The alveoloplasty procedure can differ from patient to patient, as with most medical therapies. There are standard protocols and preparation processes for both an alveoloplasty with and without extractions that are followed by the majority of patients.
Preparation For Surgery
In order to prepare for the alveoloplasty operation, your dentist will give you detailed instructions.
However, much like with the majority of anesthesia-based surgeries, eating and drinking are typically limited after midnight.
Before your surgery, you can also get antibiotics and mouthwash with antimicrobial properties. Not every patient will receive antibiotics before surgery because they are typically only given to individuals who have a higher risk of infection.
Again, a tailored strategy is crucial, so consult with your doctor frequently and voice any questions or worries you may have.
Anesthesia
Many dental surgeons will use IV anesthesia if teeth must be removed before alveoloplasty. Local anesthesia may be the best option if no extractions are required.
During the Surgery
Your dentist will cut flaps of gum tissue to expose the bone during the treatment. After that, this bone is molded and sculpted utilizing a variety of tools.
Every surgery is unique, just like every patient. A chunk of bone may need to be removed in some cases, while other times just little surgery, such as filing down the bone, is required.
Throughout the treatment, the surgical region is regularly flushed with saline solution to keep it clean and clear of debris, regardless of the degree of the alveoloplasty. Additionally, the bone is kept cool so that the dental drill won't harm it.
The dental surgeon will next sew the gum tissue shut and thoroughly rinse the incision with water or saline solution.
Most dentists employ non-resorbing sutures, but if the operation is not extensive, some will use dissolvable stitches. Despite the fact that there are a lot of processes, a qualified dentist can complete this process quickly.
Recovery
After the alveoloplasty treatment, some soreness is to be expected, but the majority of it can be treated with non-steroidal anti-inflammatory over-the-counter drugs like ibuprofen.
Using cold packs to reduce swelling is another option. Usually, any swelling will go down after 48 hours.
After surgery, stitches are frequently removed within a week to ten days, but full healing may take four to six weeks.
Your doctor can prescribe an antibiotic rinse for you to take during this time to help avoid infection. Eat only soft meals that have been cleared by your dentist while the incision heals.
Side Effects And Risks Of Alveoloplasty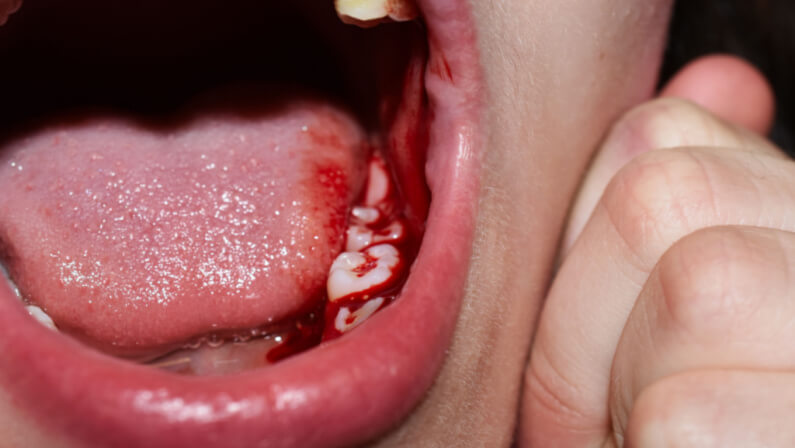 Like with any surgical operation, there are risks and adverse effects.
Excessive Bleeding. A rare but possibly dangerous consequence is excessive bleeding. For the first 24 hours, patients should expect some bleeding, but after that, the bleeding should stop completely.
Infection and reopening stitches. With dental surgery, there is always a chance of infection, thus it is crucial to maintain good oral hygiene and use antibacterial mouthwash as directed by your dentist. Similar to this, aggressive chewing or eating tough foods might rip open stitches. The easiest method to avoid this is to follow the post-operative instructions to stick to soft meals only.
Numbness and Tingling. Finally, after alveoloplasty, particularly if surgery is done on the lower jaw, there may be some numbness and tingling. After surgery, the area's nerves may bleed, causing a little numbness that lasts for three to six months.
How Much Does Alveoloplasty Cost
Overall, the fact that this kind of treatment promotes quicker recovery alone makes it very advantageous to patients.
Depending on the patient's general oral health and overall health, the cost of an alveoloplasty may change.
The price of an alveoloplasty varies widely and might range from $500 to $2000 depending on the particular circumstances.
To learn more about your treatment choices if you qualify for an alveoloplasty, get in touch with Brownstone Dental right away.
When to Consult Your Doctor
Overall, you must always be open and honest with your dentist about any medications you may be taking.
If you notice any of the following signs, consult your dentist right away:
Excessive bleeding 24 hours later
Fever, chills, or swelling around the surgery site
Stitches that come undone or break
If you are in Houston, Texas, and looking for immediate dental treatment, contact Brownstone Dental. We offer a wide range of dental services to our patients including preventative dentistry, restorative dentistry, and cosmetic dentistry.