Everyone dreams of having a set of pearly teeth. However, a plaque can get in the way of flashing your most perfect smile.
These bacteria accumulate on the surface of your teeth, leaving an unsightly look. More than making your teeth unhygienic, it can cause damage in the long run if you do not take action to prevent or remove it.
What is plaque?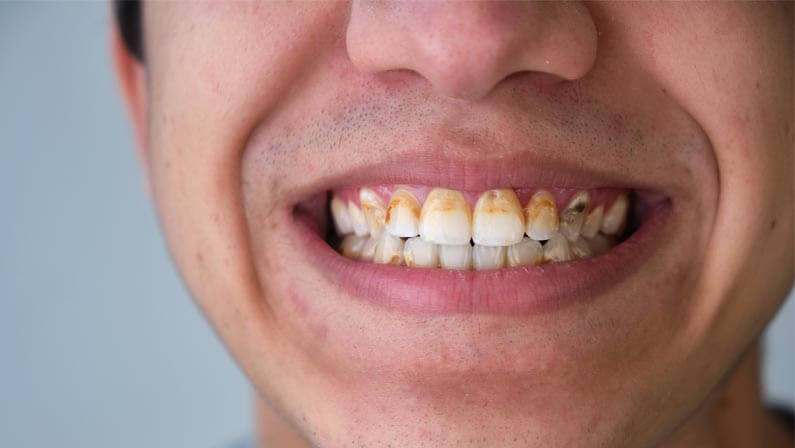 A plaque is a filmy and yellowish substance made from bacteria. It forms outside of the teeth and along the gum line.
Poor dental hygiene turns plaque into tartar, a hard yellow-brown substance that is hard to remove and may need the help of a dentist.
When you eat, the bacteria in the tartar produce acids that tend to destroy tooth enamel and cause mouth diseases such as cavities and gingivitis.
They can also accumulate on tooth roots and break down the bones that support the teeth.
Removing plaque as soon as it forms prevents tartar and decreases the risk of having a more serious oral disease.
Who may be more likely to get a plaque?
Everyone gets a dental plaque at some point in their lives. However, you may develop this sticky substance more if you do the following:
Eat excessive sugary and starchy food and drinks
Smoke
Have dry mouth (common among people with antidepressant medicines)
History of head or neck radiation therapy
What causes plaque on teeth?
Plaque comes from the mixture of bacteria and carbohydrates that you consume.
If you eat a lot of sugary and starchy food, the carbohydrate mixes with the bacteria and produces harmful acids to your teeth and gums. The acids destroy tooth enamel and result in tooth decay, gum disease, and swollen, bleeding gums.
The plaque stays as visible yellow stains on the surface of the teeth.
What are the symptoms of plaque?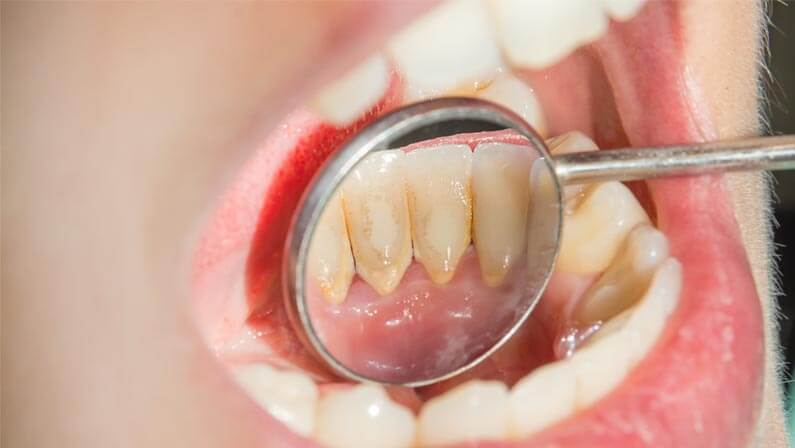 The symptoms of plaque can be easy to identify.
They include:
Tingling sensation on the teeth
Bad breath
Swollen gums
Bleeding gums after brushing
If you have these symptoms, talk to us at Brownstone Dental to schedule plaque removal at our Houston location.
How is plaque diagnosed?
If you think you have plaque symptoms, the best way to confirm it is to visit your dentist.
Experts in plaque removal use specialized instruments to assess the condition of your teeth, identify the plaque, and remove them to prevent tartar and cavities.
You may also undergo dental X-rays to detect other underlying oral diseases you may have.
How to prevent plaque build-up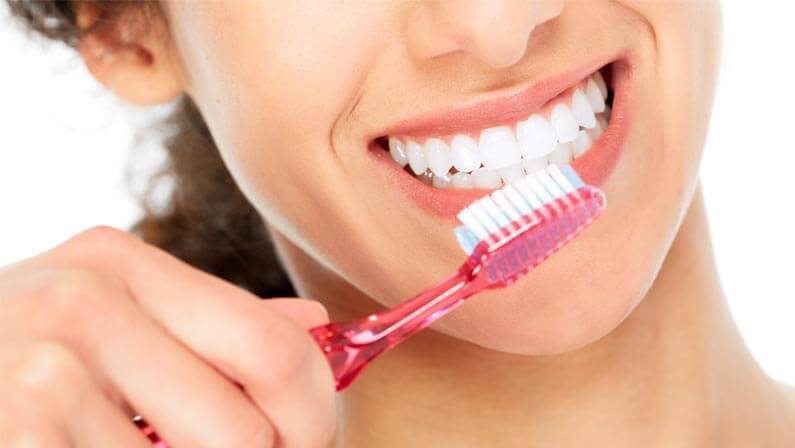 Plaque can cause many types of oral diseases. The good news is that you can prevent plaque build-up.
Here's how to clean the plaque from teeth:
Floss daily. Use floss daily to remove food substances and bacteria between your teeth.
Brush twice a day. Brush your teeth at least twice daily. Use a toothbrush with soft bristles to prevent gum abrasions and toothpaste that contains fluoride. See to it that you clean the areas where the gums and teeth meet.
Chew sugarless gum. Sugarless gum can help reduce acids from the food you eat. Find sugarless gum that contains the American Dental Association seal to make sure specialists recommend them.
Choose healthy foods. Maintain a proper diet and reduce consumption of sugary and starchy food. Shift to nutritious snacks such as fruit, plain yogurt, or raw vegetables.
Use mouthwash. An antibacterial mouthwash reduces the bacteria that stays in the mouth.
What are the complications of plaque?
If you just let your plaque sit on the surface of your teeth for a long time, it can turn into tartar which can be harder to remove. You may need to seek help from a dentist to perform tartar removal.
Plaque and tartar lead to other forms of oral diseases such as:
Cavities. Decayed areas in the teeth that develop into holes
Gingivitis and periodontal (gum) disease. Irritation and swelling of gums around the base of your teeth
Severe gum infection or periodontitis. Inflammation and infection of gum tissues that affects the bones that support the teeth
Tooth decay and loss. Damage to the tooth's surface and enamel
Tooth infection. Pus that develops in areas near the tooth
Brownstone Dental offers different comprehensive dental services to address these complications. Visit our Houston location today or schedule an appointment online.
How to remove plaque from teeth
There are many ways to eliminate plaque from teeth, and it does not have to cost you a lot. You can find these items in your kitchen and use them regularly to lessen plaque build-up.
Check these tips below on how to remove tooth plaque at home:
Brushing with baking soda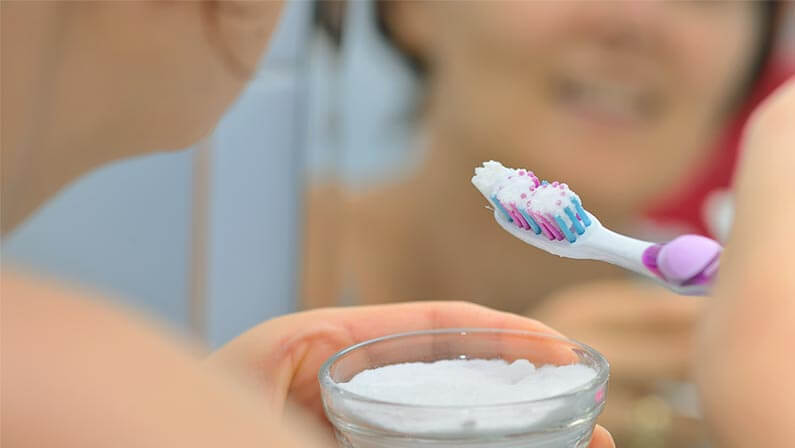 Cleansing the teeth is among the many benefits of baking soda. Toothpaste with baking soda can remove plaque and lessens the build-up in the next 24 hours.
Baking soda is a natural cleanser that scrubs the teeth and the gums.
Oil pulling with coconut oil
Oil pulling removes plaque by gargling one tablespoon of coconut or olive oil around your mouth for 20 to 30 minutes. It also aids in strengthening the teeth, preventing tooth decay, and soothing sore gums.
The coconut oil contains antibacterial properties that kill bacteria left in the mouth.
Practicing good oral hygiene
Prioritize good oral hygiene by brushing your teeth twice a day. Use dental floss you remove particles in between the teeth and gums.
Using a water flosser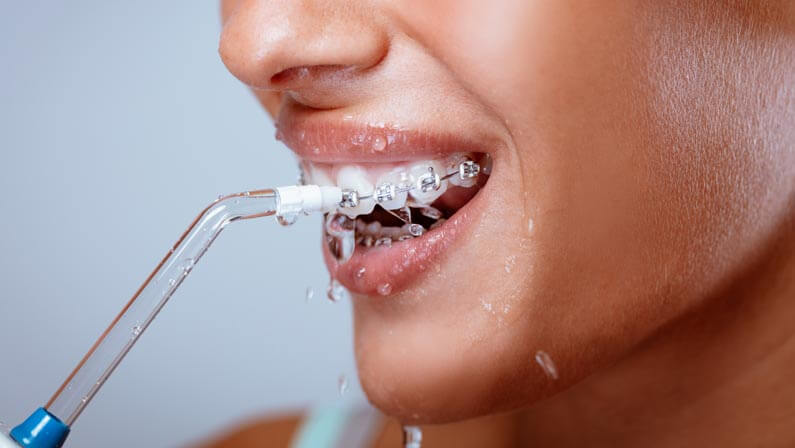 A water flosser sprays away the food stuck between your teeth and aids in regular brushing and flossing. You can also use this to push the plaque away from the teeth's surface.
White vinegar and water
You can avoid plaque with everyday products you can find in your kitchen. Mix two tablespoons of white vinegar with one cup of salt water and gargle once a day to soften tartar between the teeth and gums.
Aloe vera
One of the many health benefits of aloe vera is that it kills harmful bacteria in the mouth. Aloe vera is widely available in grocery stores.
You can also plant aloe vera to have a quick source of antibacterial plant that reduces plaque.
Using Orange Peels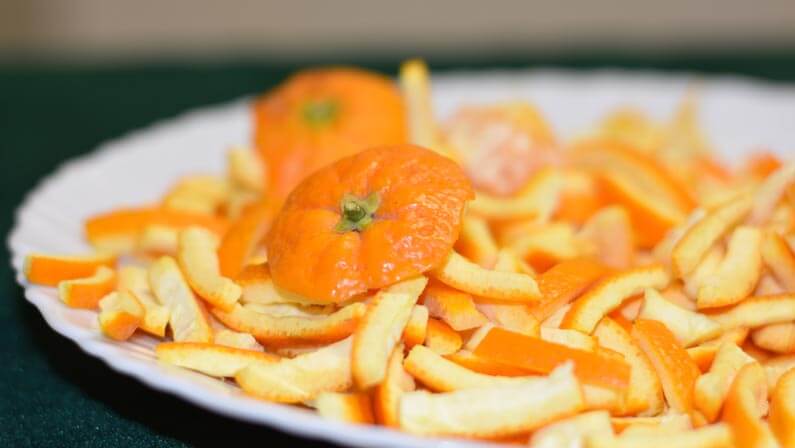 After consuming this fruit, do not throw away the peels just yet. Rub the peel along the teeth and gums to eliminate plaque and tartar.
You can also make a paste out of mashed peels and mix it with water before using it as a mouthwash.
Get rid of plaque today
Plaque makes the teeth unhygienic and pose a greater risk for oral diseases. While you can avoid them by doing the preventive measures mentioned, it is always best to book a regular consultation with your dentist to maintain plaque-free teeth.
Your dentist knows how to remove hardened plaque from your teeth with their skills and expertise.
Brownstone Dental knows how to deal with plaques with the best treatment and removal without the pain. We also offer special services like dental implants and tooth extractions.
Book an appointment today and achieve your dream sparkly white teeth now!